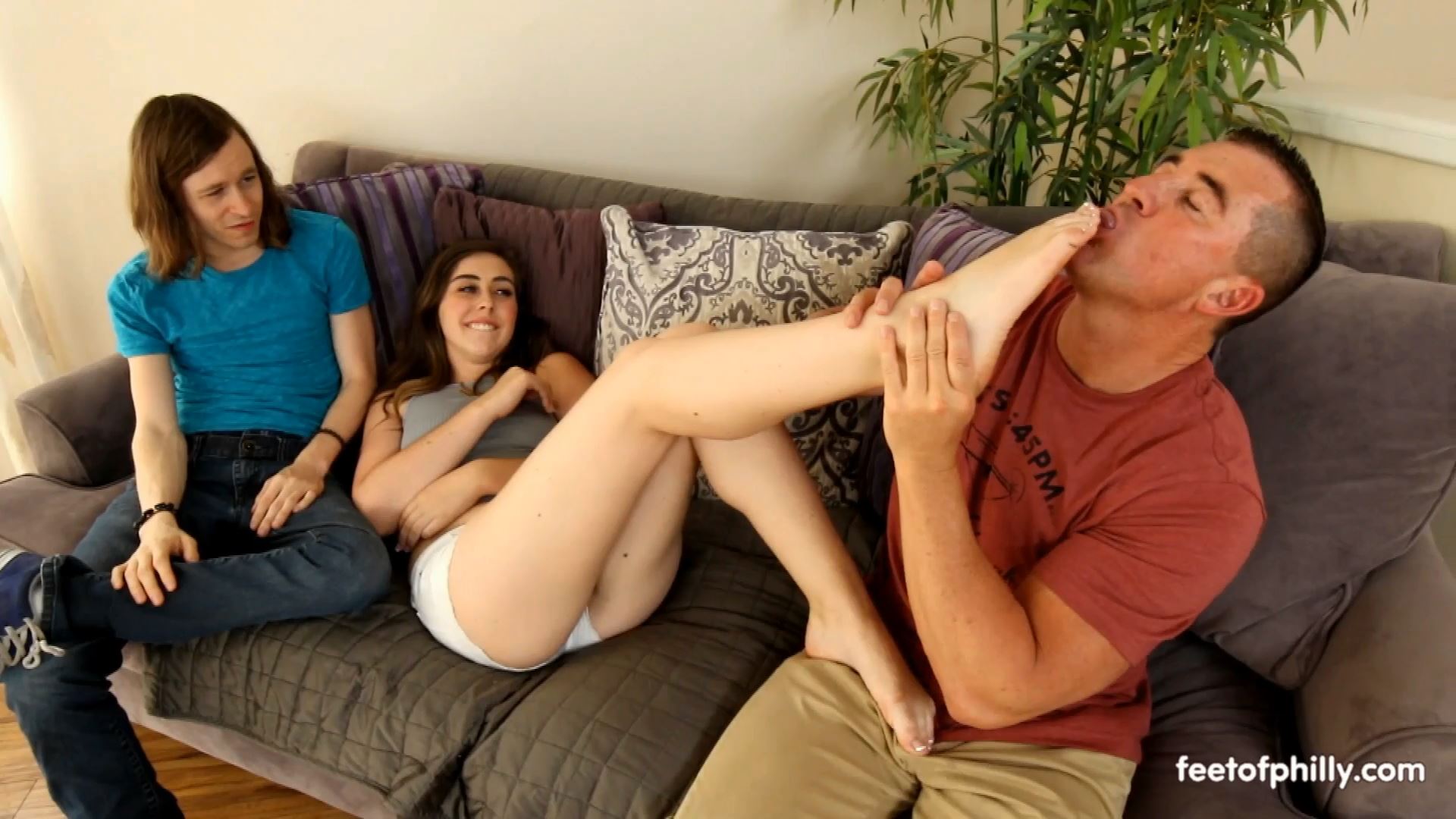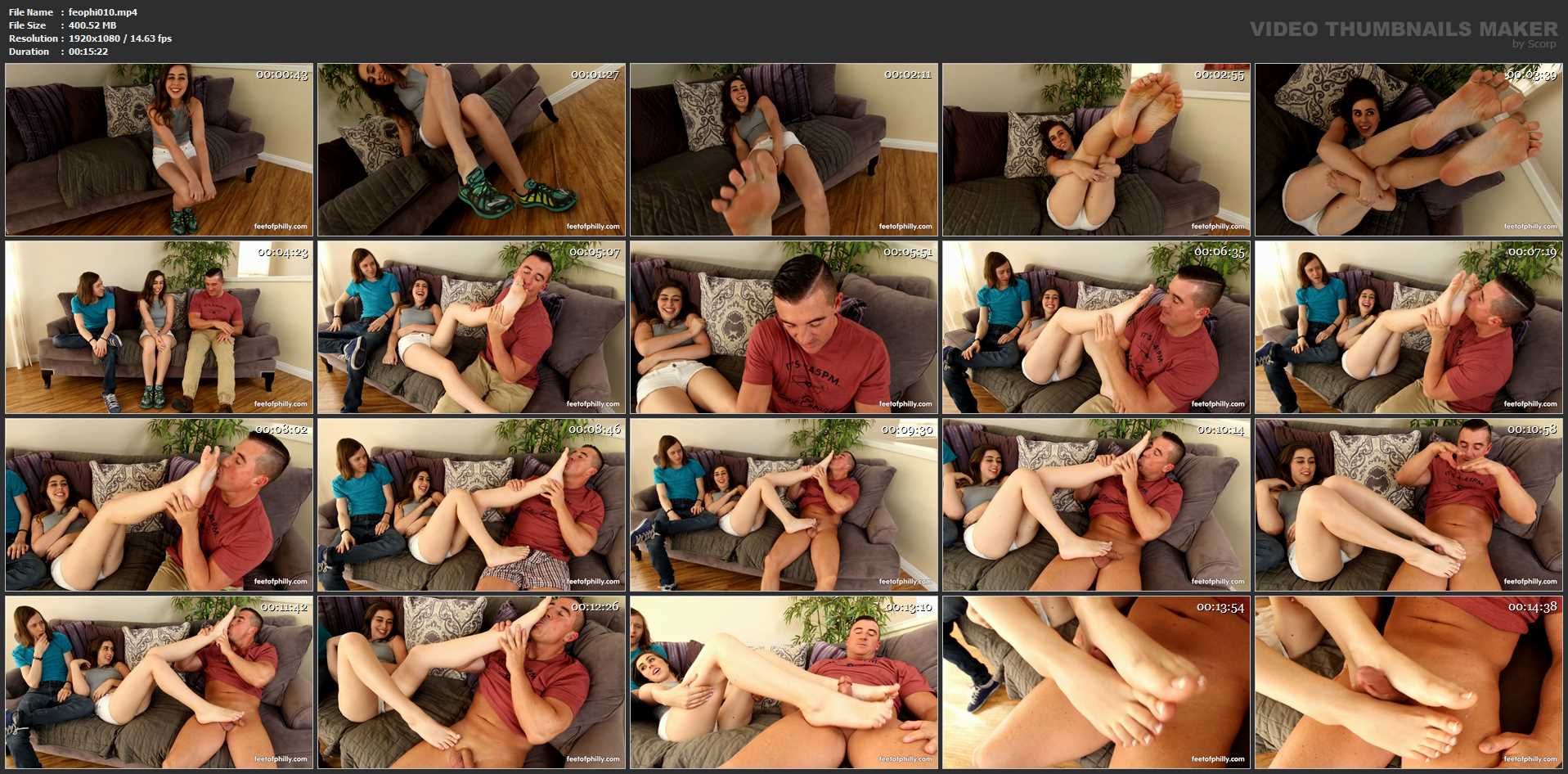 FEET OF PHILLY full clip – Be sure to check out hot, tall Lexi Lovell's FULL SCENE!
See her make her boyfriend watch her get her feet licked and give a footjob as her sits right next to her! You see her solo foot tease, foot worship and footjob cuckold all in one clip and I discounted it, as wel. Look who we have here! It's a brand new girl named Lexi Lovell. I worked with Lexi on my LA trip a few weeks ago and she is awesome!
Lexi has only been in the biz for about two weeks and this is her first foot fetish video and she is excited. She's a tall girl, about 5'10 and HUGE SIZE TEN FEET! She has very soft wrinkled soles and nice high arches. This bubbly and friendly girl has a great smile and she also gets pedicures quite often.
She also has those thick meaty soles that I happen to love, too! See Lexi wearing her sneakers without socks and her feet are extremely sweaty as I told her to wear those prior to arriving. She takes off each sneaker and then points her toes, does a nice toe spread and wiggles her toes for you. Then, we're going to make her foot obsessed boyfriend watch me lick her bare feet. I just wanted to lick her SIZE TEN bare feet right out of her sneakers. I told her to wear no socks and to wear them all day. They were nice and sweaty.
FEET OF PHILLY studio is great in SOLE FUCKING and TOEJOB.
Little did I know, her boyfriend, Conor is a foot guy. He also only wants his girlfriend's feet all to himself and has no intention of sharing them with another guy. He's the jealous type and he can't imagine the thought of a guy licking his girlfriend's gorgeous feet, much less having to sit and watch right next to her. He had no idea that me, an older guy would be licking his 21 year old girlfriend's feet right in front of him.
Lexi even teases and torments him and laughs at him. She makes sure he sees how much she is enjoying this. I lick her soles up and down and suck each toe. This is so humiliating to her boyfriend. How could she do this? See Conor shake his head in disbelief! Lexi makes her boyfriend, who is also into feet, watch her give me a footjob. He had no idea he was about to be thrust into this situation. She even ignores him and leans up against him like he's not even there. This makes him even more pissed. I actually felt bad for the guy. He had a tough time watching his girlfriend give another guy a footjob.
I lick her size ten feet up and down and lick her very wrinkled soles. Next my pants come down and she's getting me all nice and hard. She also gently rubs my balls with her toes. I love working with first timers. They are so innocent and fun. You also gotta love her smile. She eventually looks up at him and laughs and finally acknowledges him. She is loving every minute of this. What a kinky girl she is! She continues to stroke my cock and go up and down. I eventually cum all over her feet in a HUMONGOUS load. I felt like I came like five times. See the cum shoot up into the air and all over the place. She rubs the jizz with her feet and holds up her cummy soles to the camera.
Thanks Lexi! Sorry boyfriend!
Category: FOOTJOBS
Related Categories: SOLE FUCKING, FOOT FETISH, TOEJOBS, BIG FEET, FOOT WORSHIP
Keywords: foot licking, foot play, toe pointing, toe sucking, soles, toe wiggling, sole licking, feet of philly, toe spreading, barefoot, cumshots, cuckolding, lexi lovell, highly arched feet, cumming on feet
File Name : feophi010.mp4
File Size : 400.52 MB
Resolution : 1920×1080
Duration : 00:15:22
feophi010.mp4 – 400.5 MB