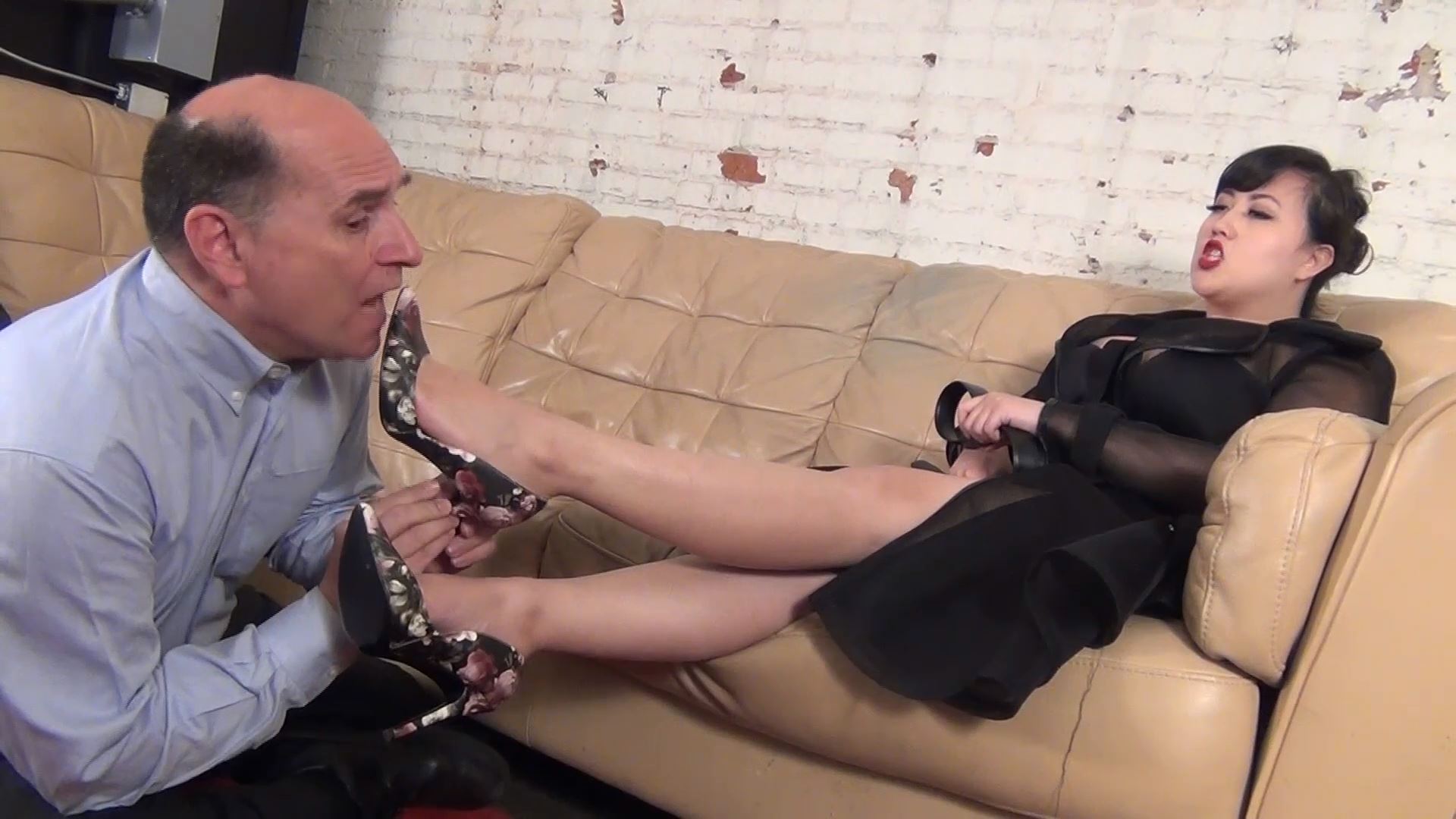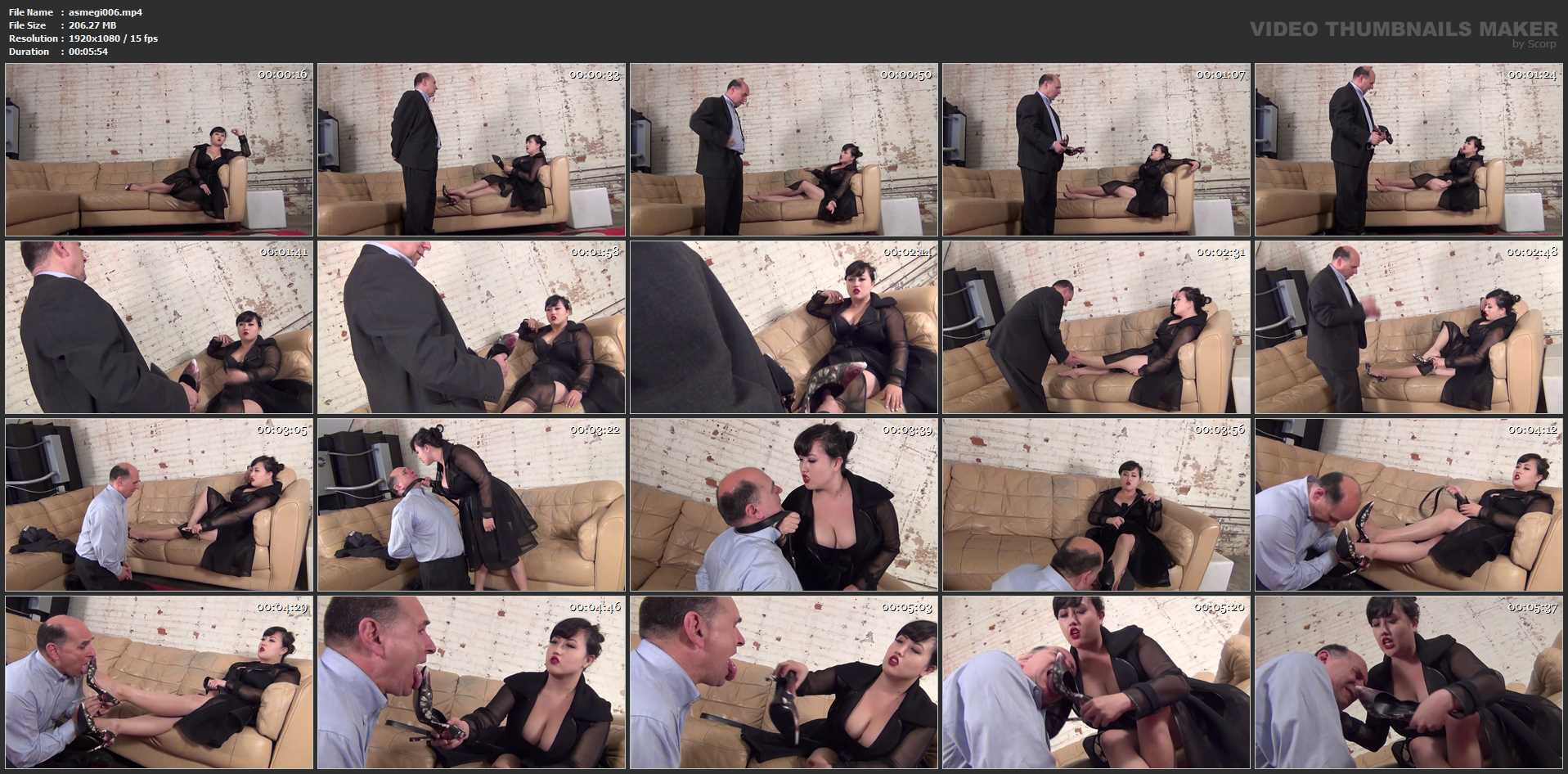 ASIAN MEAN GIRLS update with SHOE LICKING SLAVE and EMPRESS JAZMIN WU.
Empress Wu runs her household with an iron, and she keeps her loser wimp of a husband around for one reason and only one reason only: to work like a pack mule 7 days a week, and turn over his paycheck to The Empress. That's really all he is good for.
Today loser hubby was instructed to take Empress' favorite shoes to the cobbler for a proper cleaning. To no one's surprise, he couldn't even do that right. Upon presenting them to his wife for her approval, she finds that her shoes are still fucking filthy! Mistress sternly interrogates her trembling wimp, to determine if he even attempted to have them cleaned as instructed. Slave mumbles something about them not doing a very good job, to which Empress Jazmin responds, "well then you had better get to cleaning them yourself…with your tongue"! Empress then orders him to kneel below her, because that's where this loser belongs, and proceeds to use his outstretched tongue like a wet sponge to clean the dirt from the soles and heels of her stilettos.
A superior Asian woman like Empress Wu knows exactly how to instill the fear of Goddess into her pussy whipped husband. He will work 24/7 to hand over his pay to her. Slave will do all the household chores and errands. He will take her for shopping excursions…and for her beauty treatments…and luxury vacations. Exactly the way it should be. Empress Jazmin Wu has trained her useless hubby well. And on those occasions, like today, when he fails to please his demanding Asian Goddess, his punishment is swift and severe. So that he won't fuck up again. Eventually, he may actually learn to please the Empress. Until then, his training is never ending.
Category: ASIAN GODDESS
Related Categories: SENSUAL DOMINATION, FEMALE DOMINATION, SHOE FETISH, BRAT GIRLS, HUMILIATION
Keywords: empress jazmin wu, female domination, shoe fetish, husband slave training, asian goddess, female supremacy, humiliation, domestic discipline, asian princess, female superiority, shoe worship, degradation, brat girls, bdsm, shoe humiliation
File Name : asmegi006.mp4
File Size : 206.27 MB
Resolution : 1920×1080
Duration : 00:05:54
asmegi006.mp4 – 206.3 MB