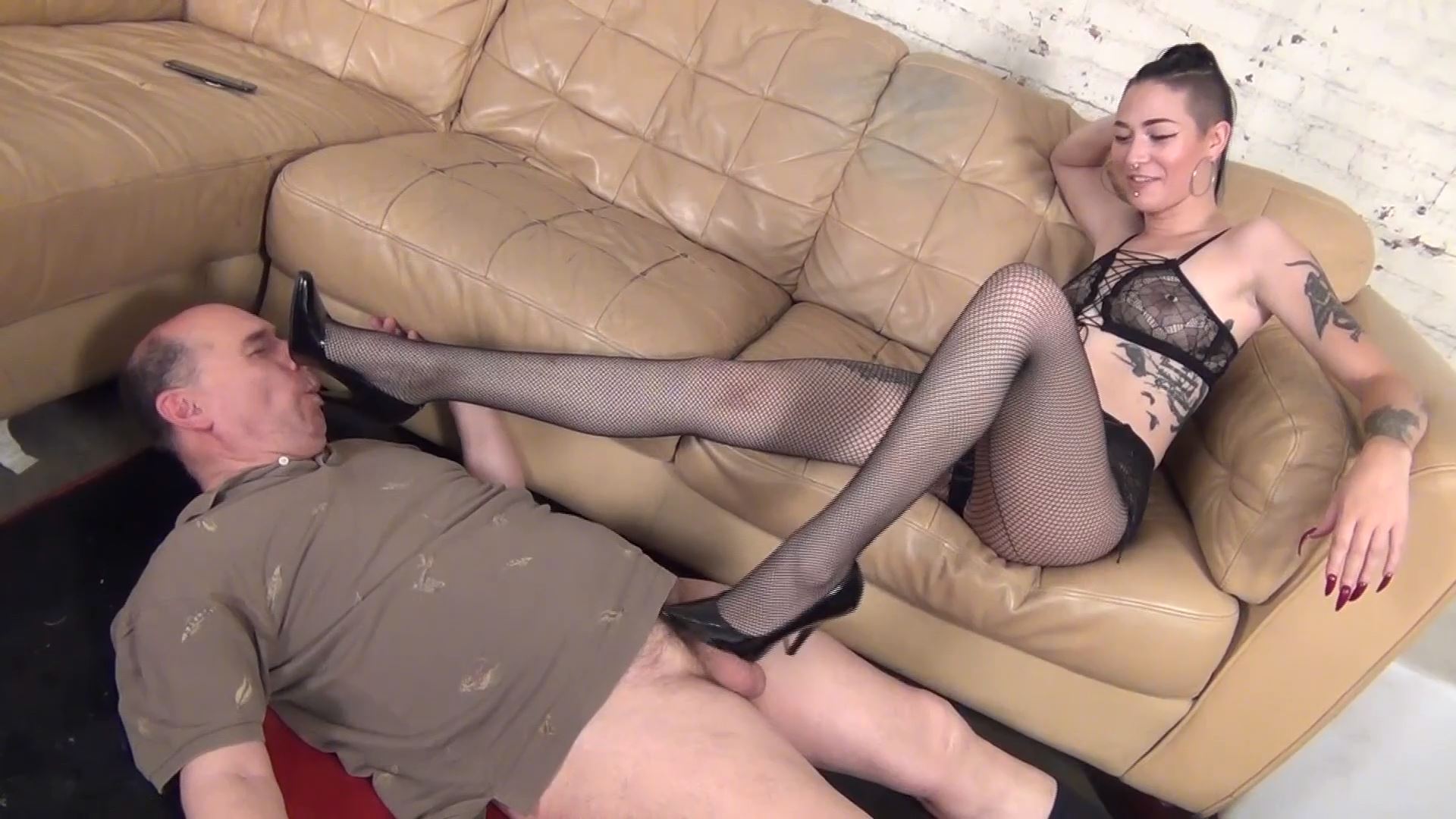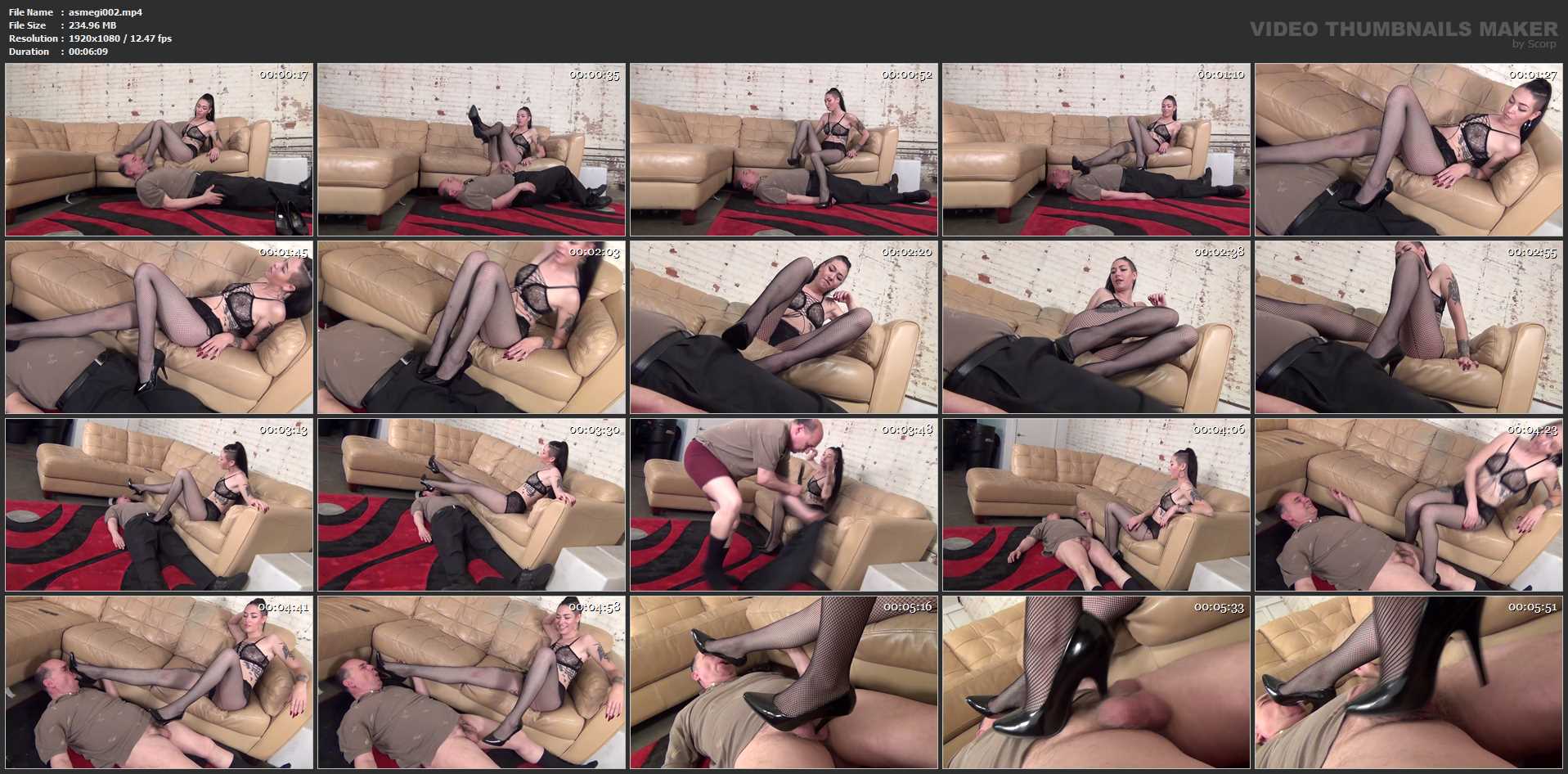 MADAM LUZIA LOWE WITH SHOE COCK TRAMPLING FEMDOM.
Mr. Marcus returns home from an evening on the town to find the baby sitter Miss Luzia lounging around his home dressed in extremely provocative lingerie and high heels! Why, you ask? Because Miss Luzia has an evil plan to exploit slave` submissive nature and turn him into a slave to do her bidding. The way he looks at her shoes and feet is a giveaway that he is a pathetic, weak foot freak. Luzia knows the type, and she knows exactly how to twist this little man around her little finger to do her bidding. In this follow up video, Miss Luzia makes her intentions abundantly clear.
MADAM LUZIA LOWE is going to walk all over Mr. Marcus, and pretty much do anything she wants. And the more and more she feeds this pathetic ex employer her feet, the weaker and more compliant he becomes to her wishes. To illustrate the complete power she has over him, Luzia instructs him to lie down on the floor beneath her. From there she begins to casually walk her stiletto clad feet up and down the length of Mr. Marcus' body, from the comfort of her couch.
All the while ordering him to suck on the heel of her other shoe. Digging her razor sharp heels into his chest, stomach and thighs, he is helpless to do anything but lie there and take it. When Luzia focuses her shoes around his groin area, suddenly he pops a boner, and Miss Luzia is quick to humiliate him for being such a pervert. The more she grids her ice pick heels into his groin, the more aroused and submissive he becomes. Luzia decides to go for it and instructs him to remove his pants and underwear, so she can truly abuse his cock and balls…IN THE FLESH! It's all downhill from there for Mr. Marcus, as Miss Luzia stomps and grinds on his exposed cock and ball sack without remorse. As his cock swells, so does Miss Luzia's confidence, and she is going to rub her magnificent shoes on his cock and balls until he begs to be her slave.
Category: ASIAN GODDESS
Related Categories: BRAT GIRLS, FOOT HUMILIATION, FOOT DOMINATION, SHOE FETISH, FEMALE DOMINATION
Keywords: madam luzia lowe, sensual domination, foot worship, shoe fetish, female domination, asian goddess, foot domination, bdsm, female supremacy, asian princess, foot humiliation, slave training, female superiority, brat girls, shoe worship
File Name : asmegi002.mp4
File Size : 234.96 MB
Resolution : 1920×1080
Duration : 00:06:09
asmegi002.mp4 – 235.0 MB