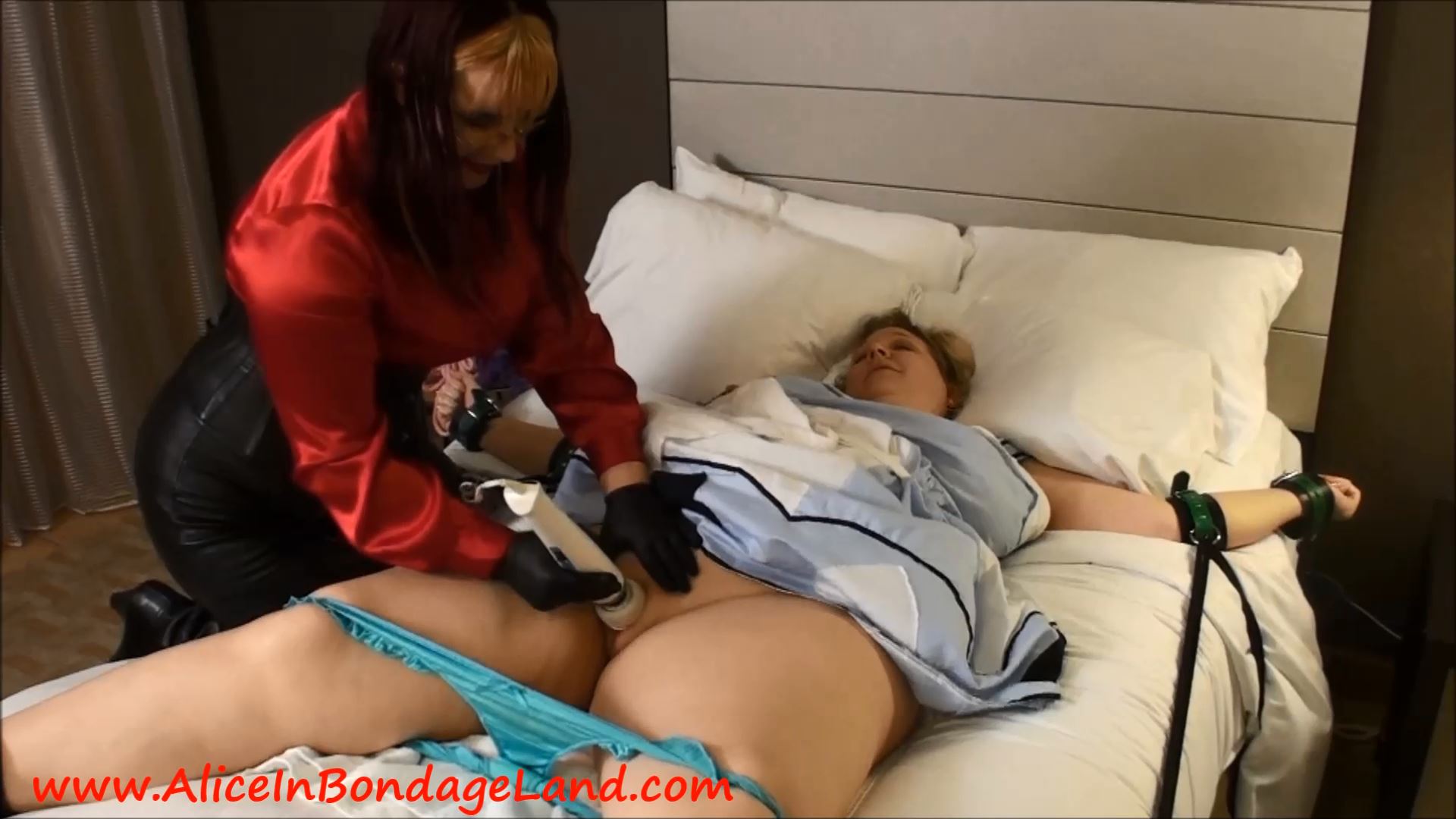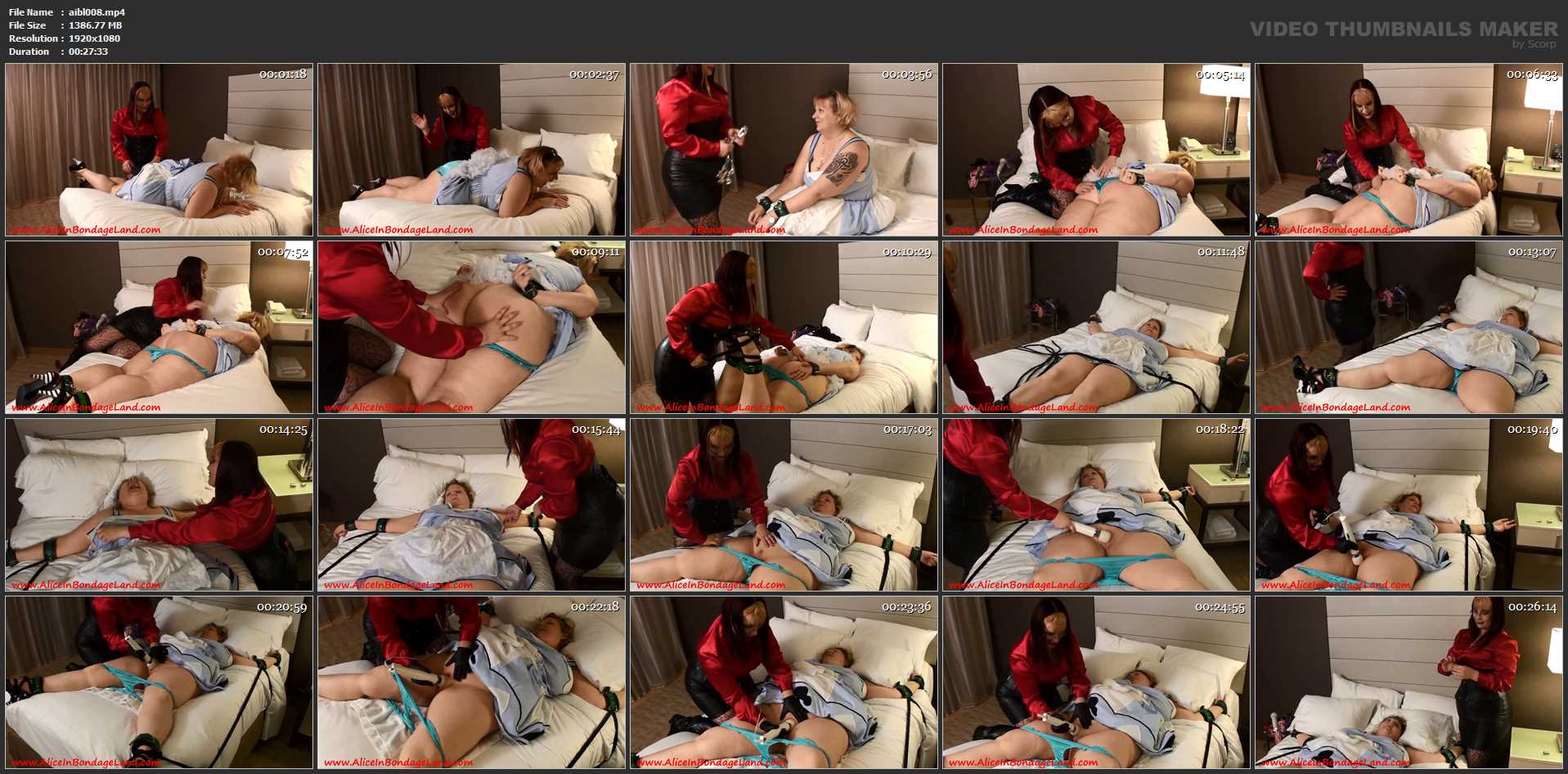 LESBIAN FEMDOM COSPLAY SQUIRTING ORGASM BONDAGE from ALICEINBONDAGELAND studio.
Little Alice got caught stealing chocolate at the convention, so it is time for the Red Queen to teach her a lesson with a good old fashioned spanking!
Once she's been punished with a little pain. Then I will administer a little bit of pleasure too. As vulnerable as you feel being bent over my knee, the spread eagle bondage I put you in next will make you feel even MORE exposed. Here's a fun ode to Alice In Wonderland featuring some fun lesbian cosplay, corporal punishment, roleplaying and a juicy squirting orgasmic finish! Our new Alice, aka DarkCherry, is impish, cute and a little bit bratty. So she needs EXTRA spanking, tickling and teasing with my favorite vibrator! If she is a good girl and cums nice and hard for me, I will reward her with special Lewis Carrol story time in bondage.
It is extra fun to play with a woman and I relish the opportunity to play with an Alice fan. We share such a special fetish bond!
Category: FEMALE DOMINATION
Related Categories: SPANKING, BONDAGE, ROPE BONDAGE, OTK SPANKING, CORPORAL PUNISHMENT, ALICEINBONDAGELAND
Keywords: spread eagle, lesbian, cosplay, punishment, roleplaying, squirting, orgasms, vibrator, fetish, story time, cute, sexy, mistress, bdsm, kinky
File Name : aibl008.mp4
File Size : 1386.77 MB
Resolution : 1920×1080
Duration : 00:27:33
aibl008.mp4 – 1.4 GB